About us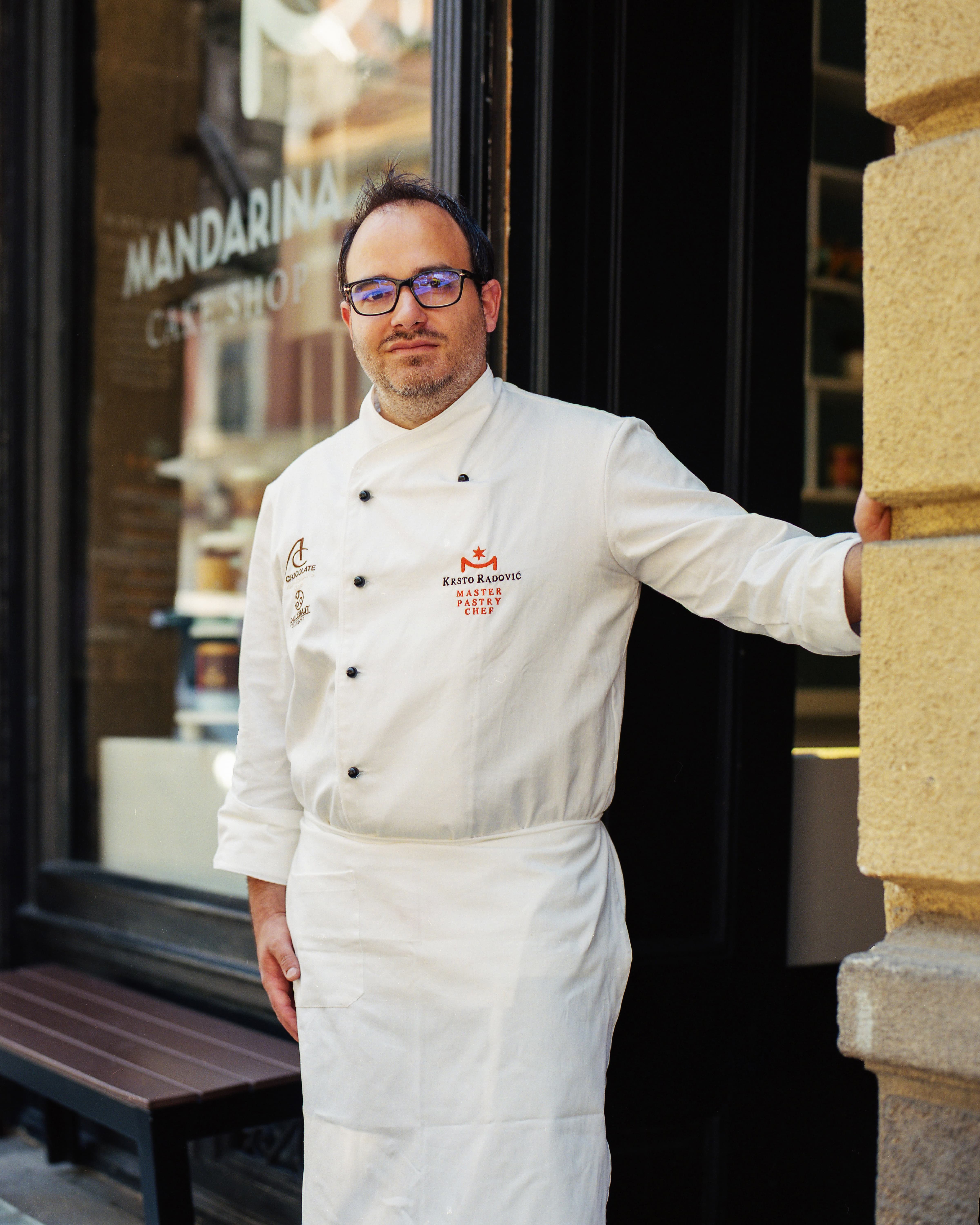 The Mandarina Cake Shop is here for all those who believe that life is about the small pleasures and plenty of time, to become an inescapable part of their day – your sweet daily delight. Mandarina is tucked away in one of the most beautiful parts of town, at 16 Gračanička Street, and it exists so that you may indulge your passions, enjoy delightful and amazing delicacies, which are almost pointless to resist.
It was launched as a family business that represents the combined knowledge and experience in the field of pastry, design and marketing of families Radovic and Radojcic.
Krsto Radovic, master pastry chief and cofounder, received a Master's degree in culinary arts from the University of West London, specializing in chocolate, sweet pastries, cakes and cookies.  He has twenty years of professional experience which has started in Arizona in the United States, then at institutions in London's five-star hotels, in Claridge 's hotel before all others.
Mandarina offers creatively designed and extraordinary delicious hand made cakes that are made from high quality ingredients and the finest Belgian Callebaut chocolate. In 2014, Krsto was named the Callebaut Chocolate Ambassador for South Eastern Europe, and the Mandarina Cake Shop is now their pastry home in Belgrade.